About Nature Nest
Nature Nest was founded in 2015 by Sarah Myriam. It began as a very small and intimate Family Child Care program, at her home, that supported and encouraged natural parenting choices, fostered the wonder of childhood, and celebrated LIFE as the curriculum and NATURE as the textbook.
About Nature Nest Academy
Nature Nest Academy is the future home of Nature Nest. A spacious >4600 SQ foot facility located in Boonton, NJ. It consists of 4 early chilhood education classrooms aka "family suites", and a homeschool hub for meetups, enrichment classes, an afterschool program, parent&child classes, adult study groups, and more... Please visit our calendar of events and book online page to see upcoming classes being offered.
What are Family Suites?
A family suite is a small group of children and their caregivers who remain together throughout the years. Unlike, traditional childcare facilities where the children move up to different rooms with different caregivers every 6 months or so, children in family suites are given the opportunity to establish secure bonds and a true sense of belonging.
About the Curriculum
As stated above, we like to say that LIFE is our curriculum and NATURE is our textbook. We believe in the importance of perserving childhood, encouraging imagination, as well as fostering creative play and exploration. Our program approaches learning through the "Living Arts" as outlined by Lifeways North America(R). Please refer to the following website for more information regarding this approach
"Living life, growing, thriving with adeventure...
It's In Our Nature"
Mission:
At Nature Nest Academy, our mission is to provide young children and their parents with the foundation for healthy development and outstanding education to live healthier, happier lives in the most natural of settings, while exploring, utilizing and learning to trust nature's abundant resources.
Nature Nest is a place to get inspired, learn and grow...naturally!
Philosophy:
We believe that it takes a village to raise healthy happy families. An effective child care model is one that seeks to provide the right environment not only for the child but for the parents as well. By offering parents a community of like-minded people to connect with, find support in and a place to go for turstworthy information, education, classes/workshops, wellness & lifestyle coaching, child care services, nutrition counseling and much more... we're helping to strenghten today's family model and really setting a solid foundation for our children, our future.

In our Nursery Prechool Programs, children are met with a supportive nature-inspired environment which is safe and inviting. Paving the way for outstanding cognitive and psychosocial development, and preparing children for school and furthermore, life. We offer a home-like space with a solid foundation made up of what are known by researchers as the 6 Developmental Priming Mechanisms:

1-Encouragement to explore.
2-Mentoring in basic cognitive and social skills, such as labeling things, sorting, and comparing.
3-Celebration of their accomplishments.
4-Guidance in practicing and expanding their skills.
5-Protection form inappropriate punishment, testing, or disapproval for mistakes or unintended consequences of exploring and trying out skills.
6-Stimulation of language and other symbolic communication.

Nature Nest is not just a place to learn ABCs & 123s but most of all to learn important life-skills and concepts for healthy living from the start: Nature exploration, problem-solving, art exploration, mindfulness, nutrition, cooking, and much more...
Founder/Owner
Director of the Boonton location
Sarah developed successful systems and strategies which lead the schools where she worked to success. She brought nature based principles to the centers she managed, implemented evidence based curriculum, gardening, and replaced common environmental toxins with environmentally responsible supplies in her program. Blending both Natural Wellness with Early Care & Education, she went on to educate and coach other Early Childhood Professionals on how to improve their programs as well. All the while educating and supporting many families on their wellness journey along the way.
As her passion for natural wellness grew, Sarah researched and began implementing simple, effective ways to live healthier, happier lives with her own family. With researched, tried & true, and scientifically-backed natural remedies, Sarah helped her own children overcome childhood asthma naturally and tackled her own challenges with food allergies and chronic infections.
Today Sarah is living her dream doing what she loves as she takes part in the care and daily development of children she cherishes and cares for at her Family Child Care Center & continues to teach wellness classes to parents and caregivers all over the world! Sarah offers personal coaching/training sessions as well as workshops for small and large groups in both private and coorporate settings, in person or via web.
"I want to change the world! Back to the basic natural principles we've forgotten. To teach children and families how to live, love, and truly enjoy nature and all it has to offer us. It gives us all we will ever need. What better place to start than with the little ones and those who nurture them."
~ Sarah Myriam
Read more about Sarah at www.naturesnest.net
Sarah Myriam is an Educator, a Development Specialist and Certified Health Coach who is passionate about Family wellness. She is a mom of four, a life-long learner, life hacker, and an advocate for all things natural.
Sarah is a Dr. Sears Certified Family Health Coach, as well as a former CDA (Child Development Associate), graduate of the Child Care Center Directors' Academy, holds a Bachelor of Science degree in Human Development and Family Studies from Arizona State University, and an aromatherapy student.
Sarah has always had a passion for improving the lives of children and their families. Her career began in 1999 teaching in a pre-k classroom and coaching other fellow teachers under the title of Center Trainer.
As an Early Childhood Education Professional and Child Care Center Director, she served countless children, parents, families and teachers, as well as other education management professionals. She opened up and successfully managed a center for one of the nation's leading Child Care Companies and successfully rehabilitated 2 other centers: a franchise and a privately-owned facility.
Communication
Our center(s) proudly use(s) Brightwheel as a convenient way to communicate and share information with parents. Our teahers send daily activity reports via Brightwheel app, whih includes photos of your child, feeding, napping, diapering information, dialy activities in the classrooom and developmental portfolios for each child. Parents are able to access their child's daily report electronically in real time through the Brightwheel app on any mobile device (Android or Apple). Brightwheel is secure, private and easy to use! We look forward to sharing your child's magical moments with you!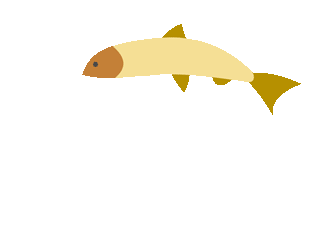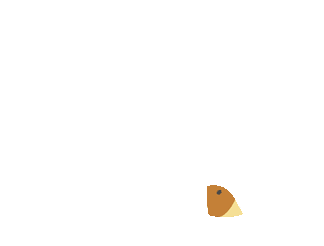 220 Vreeland Ave,
Boonton, NJ 07005
1-862-579-7371
Moments from major highways 287, 80, 46, NYC commuter parks, and Boonton Train Station. About 15 minutes from Morris Plains Train Station, and Rt. 10. And less than 20 minutes to Morristown, NJ.
Serving Ages:
birth to 13.
Full-Time, Part-Tme
Before & Afterschool
Hours:
7am -6pm
if you're needing care outside these hours, please send me a message. I do my best to accomodate whenever possible.
Contact Boonton: