Beyond Child Care:
Teaching & Strengthening the
WHOLE
Family.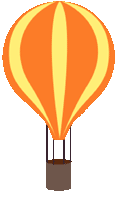 Birth to Kindergarten
​
Outdoor Fun & Nature Exploration.
At the Nature Nest, the outdoors is an extension of the learning and living space. A place for story time, lunch or snacks, sensory play & nature exploration, walks or even tree & rock-climbing.
Cooking, Gardening, Science & All Things Messy.
Children participate in cooking activities and gardening regularly. Measuring, filling, pouring, dumping and mixing ingredients are great fun! As are planting, watering, harvesting, etc... And what better way to learn early math and science concepts as well as life-skills than in the kitchen or the garden!
Creative Expression.
At the Nature Nest, children's creativity flourishes as they have endless opportunities to explore using a variety of tools and materials. Themes, stories, songs and rhymes all provide great inspiration for our little artists & musicians!
Natural Parenting Choices Supported.
A family should never have to be turned away from quality care because they choose to cloth diaper their baby or feed their baby only homemade baby food. At the Nature Nest, such choices are not only allowed, but celebrated. We simply ask that you provide the necessary supplies and we'll take care of the rest.
Consistent Care
Nature Nest Academy classrooms are made up of "Family Suites". A Family Suite is a small group of children and their caregivers who remain together throughout the years. Unlike, traditional childcare facilities where the children move up to different rooms with different caregivers every 6 months or so, children in family suites at Nature Nest Academy are given the opportunity to establish secure bonds and a true sense of belonging. Family Suites, modeled after family child care models, offer the safety and comfort of a home away from home, and provide consistent caregivers throughout the years, in addition to a support network of other neighboring caregivers. It's no wonder this is becoming the preferred arrangement for more and more parents.
Parent Communicaiton
Our school(s) proudly use(s) Brightwheel as a convenient way to communicate and share information with parents. Our teahers send daily activity reports via Brightwheel app, whih includes photos of your child, feeding, napping, diapering information, dialy activities in the classrooom and developmental portfolios for each child. Parents are able to access their child's daily report electronically in real time through the Brightwheel app on any mobile device (Android or Apple). Brightwheel is secure, private and easy to use! We look forward to sharing your child's magical moments with you!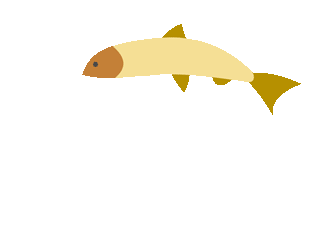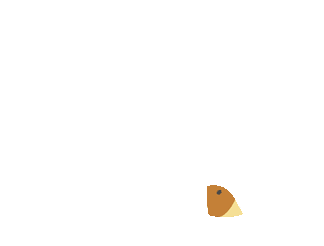 Classes, Activities and Resources for Parents and the Whole Family:
Nature Nest families enjoy the added benefit of having a Dr. Sears Certified Family Health Coach available to assist them in reaching their wellness goals, to educate them on simple, effective ways they can live healthier, happier lives. Learn more about coaching services by clicking here or by visiting
Having access to fun, interactive and educational health, wellness, and parenting classes which are memorable and packed full of practical, affordable tips and advice is truly a great benefit for our families. Visit the calendar of events to see any upcoming classes and register.
Safe Product
Recommendations
Finding the products that are right for your family and safe around the little ones can be quite time consuming and incredibly confusing.
Let us take the guess work out of this process for you and show you the products families have used and loved for years!
Parent & Child
Classes
We offer a variety of parent & child classes such as stoller fitness classes, parent&child yoga, story time, arts & crafts, and so much more... Check out our calendar and book online seciton of the website for upcoming classes and to register.
Parent Support Groups
Parenting is without a doubt the most challenging and most rewarding job in anyone's life. It's no wonder they say it takes a village. Our expert let parent support groups give parents a safe forum to share, support and inspire each other in their parenting journey. Many life-long friendships are built in such support groups!
Before & After School
During our before and after school program, school children benefit from the opportunity to engage in the living arts as well as opportunites to put their leadership skills to practice. Meal prep, gardening, and creative arts are just some of the activities school-age children will be able to engage in. Additionally, teachers assist children with completing their homework.
A day camp for a very limited number of children ages 6-13. Offering both half and full day programs, flexible scheduling, a variety of quality activities and special events led by dedicated and talented counselors — our program creates an atmosphere of lively, yet relaxed, summer fun, with lots of opportunities for personal growth and leadership development!
Home-Schooling
With a Nature Nest membership, local homeschooling families have access to our library and shared equipment, along with our "Homeschool Lab" during open hours which can be used for meet-ups, lessons, or activities. Additionally, homeschooling families benefit from the various enrichment classes we offer at our location, as well a community of other like-minded families and our many community events and seasonal celebrations.
Family Child Care Partner Programs
An home-like environment you can trust. Truly a second home for children & families! A place to learn, be nurtured, explore curiosity, grow and thrive in the most natural of settings.
Significant research has provided evidence that warm, loving, and home-like settings are natural learning environments for children during early childhood. While offering the safety and comfort of home, and providing a consistent caregiver throughout the years, family child care is the preferred arrangement for many parents. Having had it's humble beginnings as a Family Child Care Program, Nature Nest recognizes the value of such programs to families and our communities. As a result, Nature Nest mentors and trains Caregivers or Parents interested in starting a Family Child Care Program of their own from the comfort of their own home. When selecting a Family Child Care Program, parents feel a great sense of assurance in selecting a Nature Nest partner program.
220 Vreeland Ave
Boonton, NJ
1-862-579-7371
Seconds from major route 287, and just moments from routes 80, 46, NYC commuter parks, and Boonton Train Station. About 10 minutes from Morris Plains Train Station, and Rt. 10. And less than 20 minutes to Morristown, NJ.